About Landa
Landa offers industrial-duty hot and cold water pressure washers, pressure washer trailers, professional cleaning detergents, and a full selection of parts and accessories for high-pressure cleaning equipment. Our products are supported by a large network of independent pressure washer dealers located throughout the world.
How Landa Became the Premier Name in Industrial Pressure Washers
The story of how Landa became the premier name in industrial pressure washers Landa was founded in 1969 by Larry Linton, a young banker in Portland, Oregon fresh out of business school, who invested a $600 tax refund and launched a pressure washer business. When suppliers couldn't keep up with his demand for pressure washers, he started manufacturing them himself.
The brand name was coined when the company's name evolved from "Linton and Associates" to "L-and-A" and ultimately to "LANDA."
Within 30 years LANDA became North America's largest manufacturer of industrial pressure washers with more than 300 hot and cold water models as well as a broad line of automatic aqueous parts washers and wash-water treatment and recycling systems.
In 1998, LANDA was purchased by the Harbour Group, a Midwest investment firm, and LANDA became a flagship brand for the new company, C-Tech Industries. Five years later C-Tech was sold to Kärcher, the world's largest manufacturer of professional cleaning equipment with headquarters in Germany.
Today, Landa proudly boasts one of the most recognizable and trusted names in the commercial and industrial cleaning industry.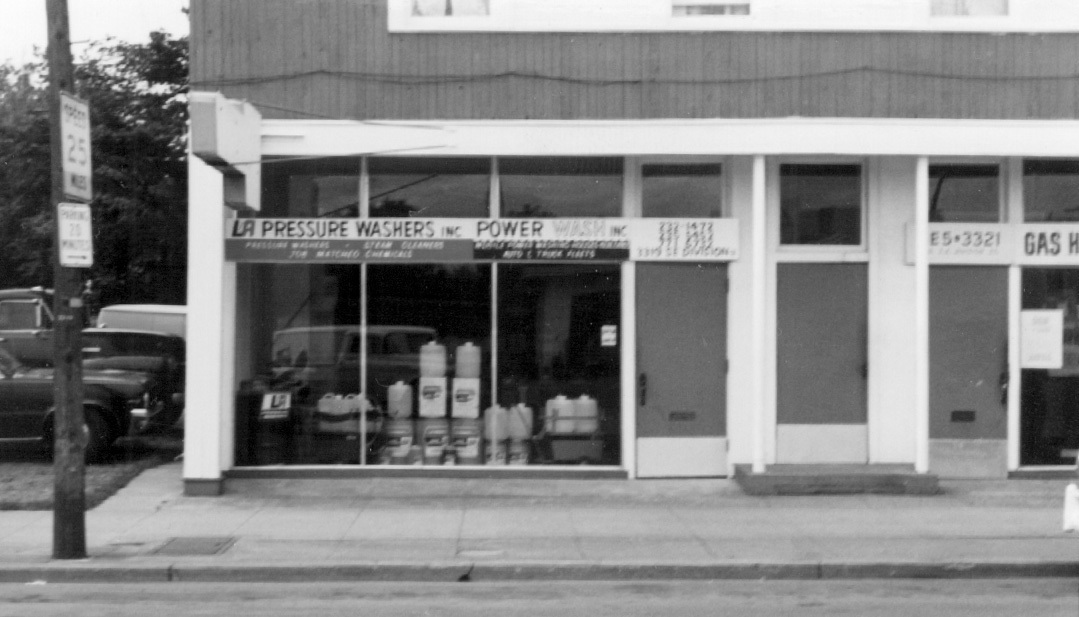 The Landa Edge
Landa was founded under the guiding principles of creating innovative, high-quality products that are safe to use by professionals in a variety of industries. Today, customers throughout the world can attest to those qualities.


Quality
Landa, with its state-of-the-art factory, was among the first pressure washer manufacturers to be certified to the internationally recognized ISO-9001 quality standards and has earned a number of quality achievement awards. Landa is famous for its craftsmanship and ruggedness including high-pressure pumps backed by a 7-year warranty and extra-efficient heating coils.
Safety
Landa has built into every piece of equipment a variety of safety devices to provide maximum protection to the operator and owner. Landa's "ETL listing" means that you can rest assured that you and your employees are operating equipment that is proven to be safe to use.
Innovation
Landa's reputation for innovation is legendary in the pressure washer industry. From our revolutionary ECOS mobile unit with wash water reclaim to our wireless remote control of a pressure washer up to 300 feet away, Landa set the standard, then raised the bar for every other cleaning equipment manufacturer in North America.