Pressure Washers for the Agriculture Industry
Professionals in the agriculture and farming industries have trusted Landa for decades to keep their industrial equipment clean and in good working condition.
High-Pressure Cleaning Solutions for the Agriculture Industry
Clean equipment lasts longer - Landa pressure washers help to protect your investment by blasting caked-on dirt, mud, grease and grime from farming equipment faster and deeper than any other cleaning method. Landa pressure washers are ideal for companies that clean animal pens, heavy equipment, animal transport, building exteriors and more.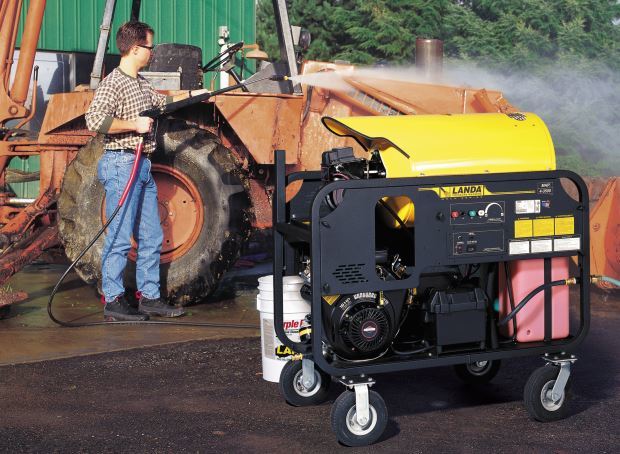 Recommended Pressure Washer Models For Agriculture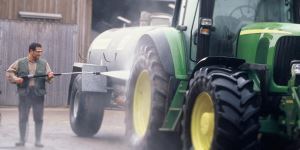 We clean it all
When cleaning farm equipment, animal transports, vehicles or building exteriors, look no further than Landa. We clean it all.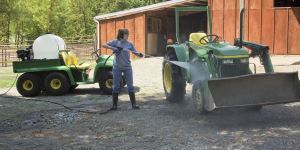 No job is too big or too small
From small farms to large, Landa has the right pressure washer for you to keep your equipment free of grime.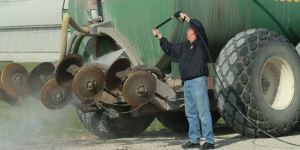 Power away the grime
Dirt, mud and manure are no match for Landa's high-quality hot water pressure washers.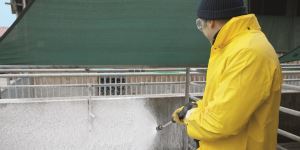 Taking on the important jobs
Cleaning and sanitizing animal pens is one of the most important tasks for maintaining a safe and hygienic area for animals.
Contact our agriculture cleaning experts today for more information.