Pressure Washers for Contract Cleaners
Maintaining the cleanliness of building exteriors, sidewalks and parking lots is easy and affordable with Landa's lineup of commercial pressure washers.
Maintaining Facility Appearance and Conditions
Having a clean entrance and building exterior is very important to facility managers, and it leaves a lasting impression on workers and visitors. Through regular maintenance, contract cleaners are able to easily remove dirt and unwanted particles from the exterior of buildings, sidewalks, windows, parking lots and garages. Landa offers an assortment of hot and cold water pressure washers allowing professionals in the field to blast mud, grease and grime in order to provide a clean working environment.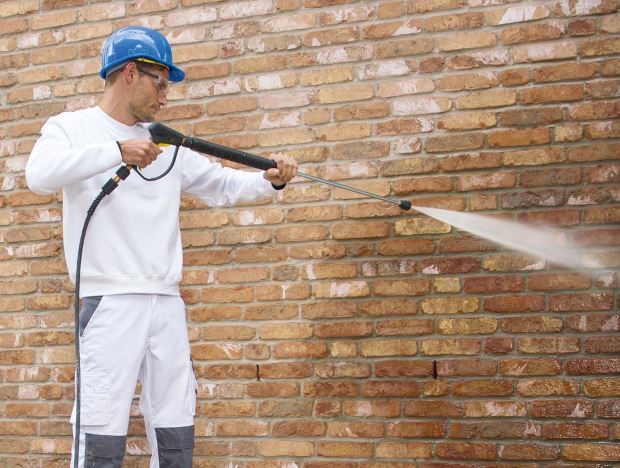 Recommended Pressure Washer Models For Contract Cleaners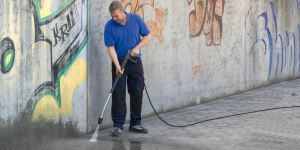 Remove graffiti and tags
Defaced property can create series damage. Trust Landa's hot water pressure washers and specially formulated detergents to help remove graffiti with ease.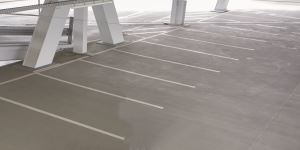 Restore parking areas
Blast away tough dirt, mud and oil spots to make your parking lot or parking garage look new again.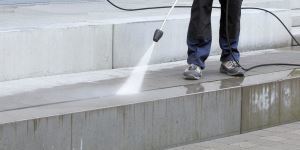 Keep sidewalks looking clean
Sidewalks that lead to building entrances can often track dirt indoors. Use a Landa pressure washer to remove soil and other contaminants.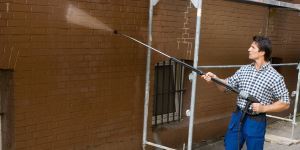 Make building exteriors presentable
Landa pressure washers offer incredible cleaning performance by using the most advanced pressure washer technology.
Contact our facility cleaning experts today for more information.