Pressure Washers for Restaurants, Kitchens & Catering
Restaurant owners and managers trust Landa commercial pressure washers and detergents as a cleaning solution for not only what they see, but what they don't see.
The customer always comes first, and their expectations are high even before entering the building. Build and maintain their confidence by implementing a cleaning solution for the front and back of your facility. Landa has your solution for eliminating grease, grime, residue and soil from kitchen equipment, prep areas, parking lots and entrances, with hot water pressure washers reaching temperatures of up to 200°F.
Case Study: Nolan's on Canandaigua Lake
Nick Violas, Restaurant Owner
Located on the picturesque Finger Lakes coast of upstate New York, Nolan's on Canandaigua Lake is a sprawling restaurant specializing in steak, seafood and pasta, serving customers on-site and at catered events at Canandaigua Country Club. With the help of his local Landa dealer, owner Nick Violas received a custom-designed stationary Landa hot water pressure washer installed in the restaurant's basement with drop points set up in various locations of the facility for easy one-button wireless access. Since its opening in 2011, Nick and his staff's commitment to cleanliness sets the "above and beyond" standard of hospitality his customers and community have come to expect.
Restaurant and Kitchen Cleaning Hot Spots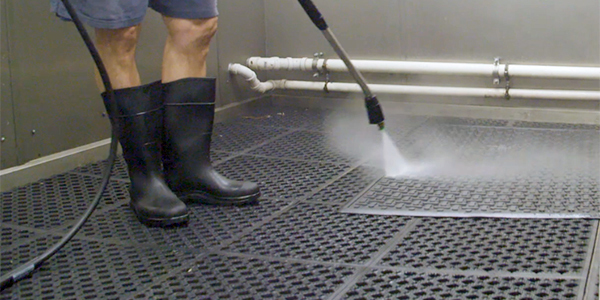 Kitchen Floors & Mats
Daily cleaning of kitchen floors and rubber mats avoids slipping hazards and reduces accumulation of bacteria and grime.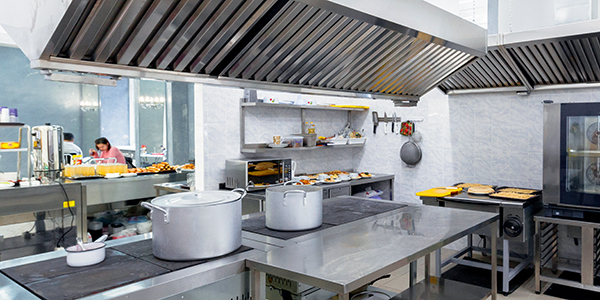 Grease Traps & Vent Hoods
Anywhere grease accumulates is a fire risk and the longer it's left uncleaned, the harder it is to remove.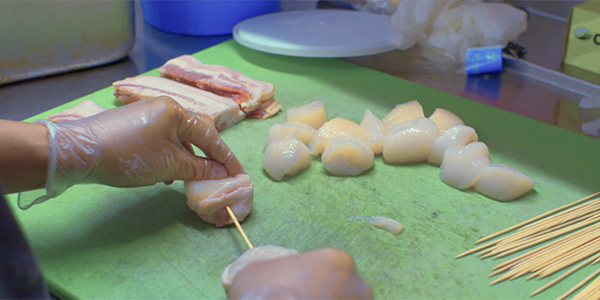 Food Prep Areas & Equipment
Cutting boards, utensils and dishware must be routinely cleaned to stay on schedule and prevent cross-contamination.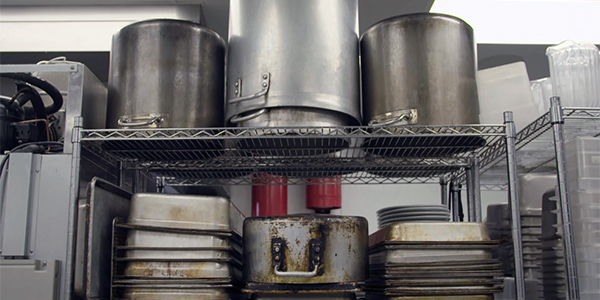 Chafing Dishes & Catering Supplies
Pots, pans, and chafing dishes pile up quickly after a busy night or a catering event, causing downtime if left dirty.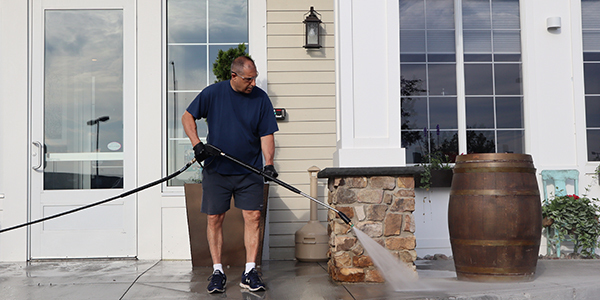 Entryways & Walkways
Maintaining a clean exterior makes guests feel more welcome while reducing the amount of dirt tracked inside.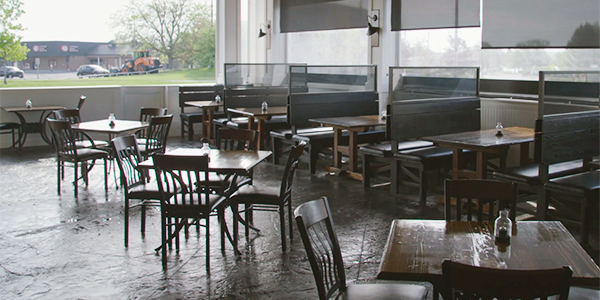 Outdoor & Enclosed Patios
A clean and inviting patio area offers seating to guests who may otherwise turn away during peak business hours.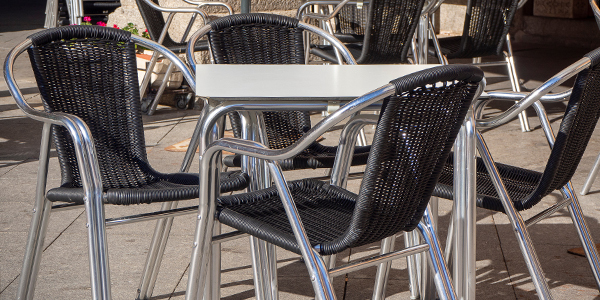 Outdoor Furniture
Dust and rain leave an unpleasant film on outdoor furniture, painting a questionable image of cleanliness.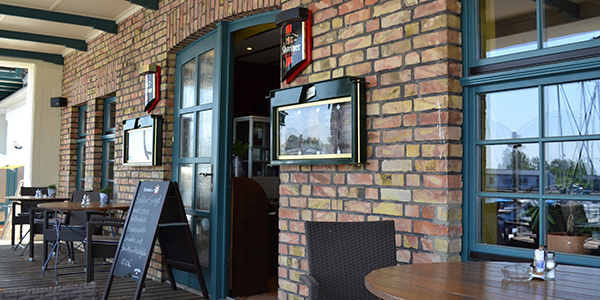 Windows & Exterior Walls
Periodic washing of a restaurant's exterior extends the life of its windows, brick, stone, siding and storefront signage.
Recommended Pressure Washers for Restaurants, Kitchens & Catering
Recommended Detergents for Restaurants, Kitchens & Catering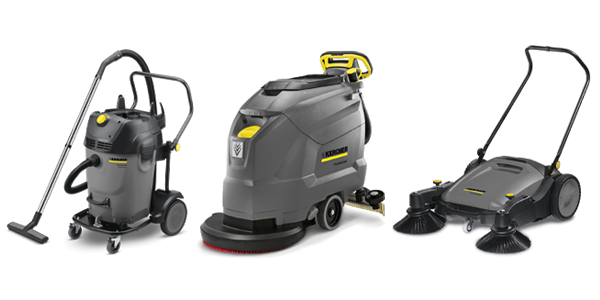 Looking for floor care?
Restaurant lobby and dining room floors also need to be tidy to make a great first impression. In addition to pressure washer knowledge and expertise, your local Landa dealer is also your go-to resource for professional sweepers, floor scrubbers, extractors and more. Find your local dealer and let them build the best indoor and outdoor cleaning solution for you.
Request a Free Consultation
Tell us a little about yourself and one of our local Landa dealer representatives will help find the right solution for you.