Pressure Washers for the Transportation Industry
Trucking companies, train stations and airports all rely on clean equipment to transport people and valuable cargo. For that reason, it is important that they maintain the quality of their equipment using high-quality pressure washers.
Ridding Fleets of Road Grease and Grime
Because vehicles, especially fleets, serve as a company's "rolling billboard", Landa offers a broad selection of hot and cold water pressure washers at various levels of pressure. Landa also offers cleaning detergents engineered specifically for companies with tractor-trailer rigs, dump trucks, cargo vans, fire trucks, refuse haulers, school buses, flat bed rigs, and more. Our pressure washers are commonly used to clean aluminum trailers, forklifts, ladders, racks, radiator grills, fifth wheels, exhaust stacks, asphalt removal, fuel tanks, and cargo holds.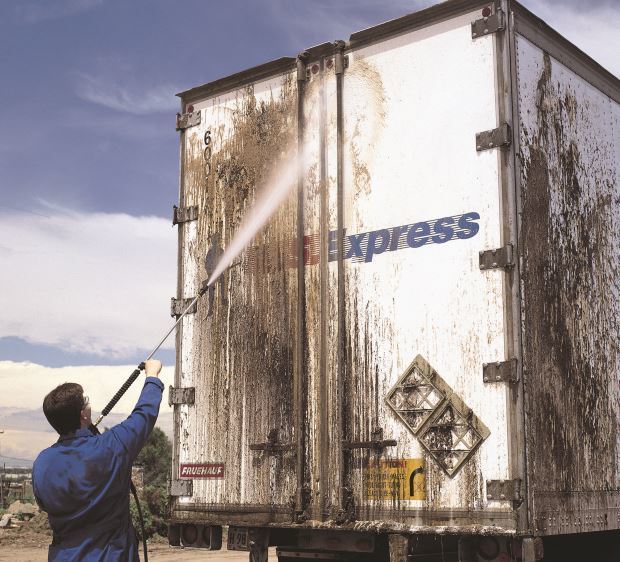 Recommended Pressure Washer Models For Transportation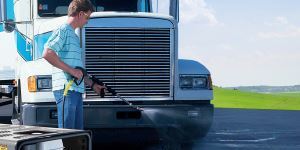 Fenders, bumpers and mud flaps
Landa's pressure washers are powerful enough to knock off road grease and grime from trucking fleets.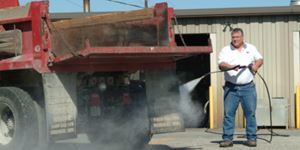 Landa cleans it all
Oils and dirt get splashed up on vehicles all the time, but they don't stand a chance against Landa pressure washers.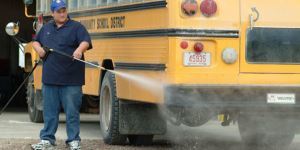 Clean-up time made easier
Landa's hot water pressure washers combined with professional cleaning detergent allow you to clean fast and efficiently.
Big or small, we clean them all
Whether you are washing a fire engine or a pickup truck, Landa offers a selection of pressure washers designed to help meet your cleaning needs.
Contact our transportation cleaning experts today for more information.