Pressure Washer Service and Repairs
Whether your pressure washer needs a quick tune-up or is in need of a more intense overhaul, the highly trained service technicians at your local Landa dealer can help you get back to running quickly.
Landa's signature 25-Point Inspection examines all aspects of the pressure washer to ensure pressure unloaders, safety valves and hoses are working properly. Safety is key, and with regular tune-ups, you will take care of your staff and your pressure washer.
1. Check engine RPM or motor amperage
2. Check pump oil condition
3. Check pump oil levels; add or change oil as needed
4. Check pump for proper operation and inspect for leaks
5. Check engine oil condition
6. Check engine oil level, add or change oil as needed
7. Inspect engine oil filter
8. Check drive belts for tension and wear; adjust
9. Ensure belt guards are in place
10. Check pressure and temperature levels; adjust
11. Check coil for soot deposits and lime build up
12. Check nozzles for damage or wear
13. Check hoses for breaks or leaks
14. Inspect trigger gun and wand
15. Check couplers for O-ring wear and coupler damage; replace O-rings, if needed
16. Inspect and lubricate quick disconnects
17. Check burner for proper operation; adjust air and electrodes as needed
18. Inspect burner fuel filter
19. Test unloader valve for excessive wear
20. Clear or replace inlet water filter
21. Inspect electric outlet, cord and voltage
22. Check pulley alignment, adjust
23. Check detergent / chemical suction
24. Check insulation for hot spots
25. Check electrical switches
Your pressure washer works hard for you.
We're here to help you keep it that way.
Your pressure washer works hard every day to keep equipment and surfaces clean. Like all things mechanical, components wear down and will ultimately fail without proper maintenance. Most businesses need maximum productivity, minimum operating costs, and every minute of production they can get. Giving your pressure washer a little TLC to keep it running properly will prolong its life and protect the investment you've made. That way, you can focus on what you need to in order to keep your business running efficiently and smoothly. Your local Landa dealer provides pressure washer service and maintenance when and where you need it.
Safety is key.
More important than your equipment's quality of life is your personal safety and the safety of your workers. Just like your daily driver, a pressure washer should never endanger the user's safety. While Landa pressure washers feature numerous built-in safety features to prevent injury, routine maintenance eliminates the risk of equipment misfire while greatly reducing the threat of liability.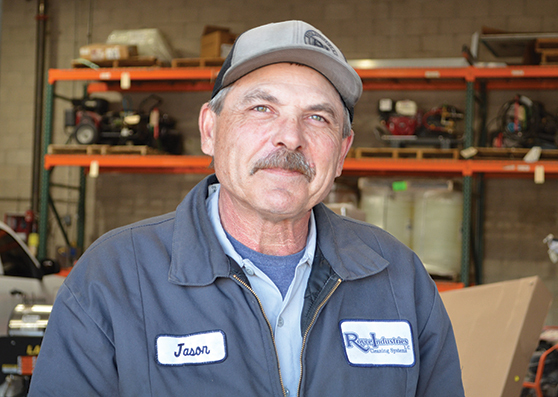 Service when and where you need it.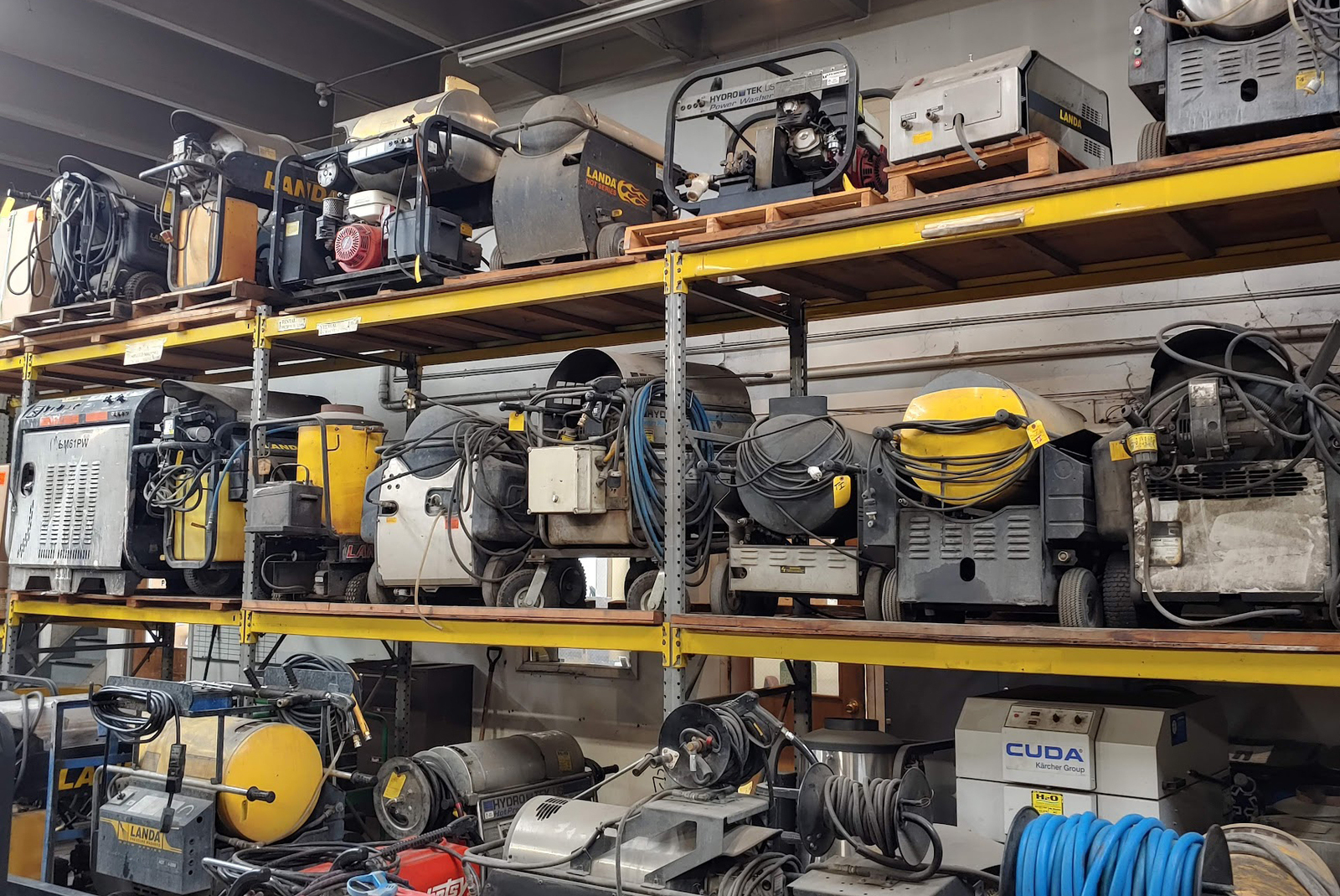 Service of All Brands
Of course we're partial to the Landa brand, but our service technicians perform service and repair on all brands of pressure washers, as well as many other types of equipment.
Scheduled Maintenance
Protect your investment with a scheduled maintenance agreement, which can be customized specifically for your needs. Why? Most hot and cold water pressure washers are used often but infrequently checked until they break down. With regular maintenance inspections, our service technicians will perform a 25-Point Inspection and recommend any repairs that are needed. Regular maintenance will lengthen the life of your pressure washer, and extend your investment. Scheduled maintenance plans can be once every six months or annually, and can be figured into the purchase price. Ask us about your options.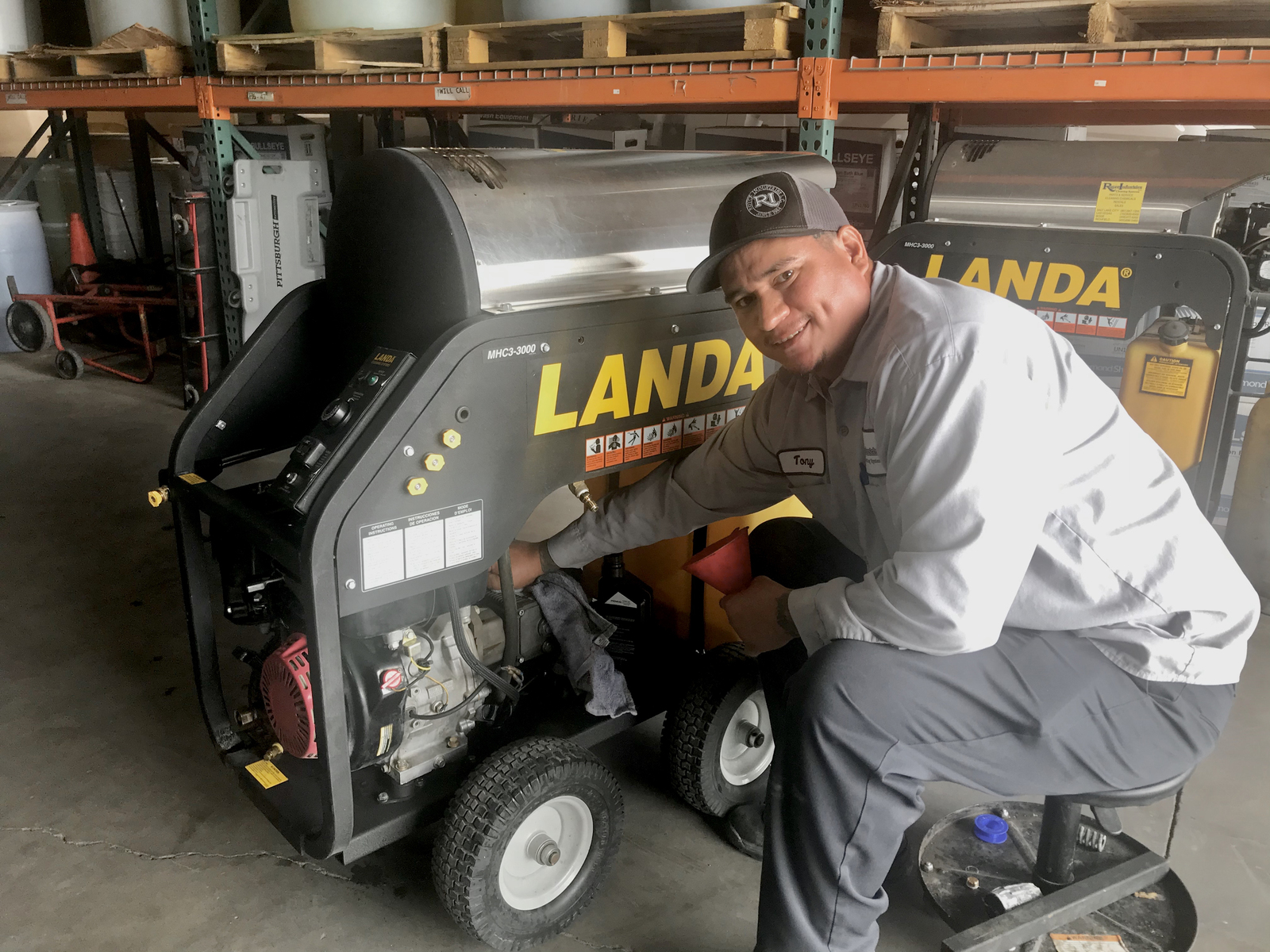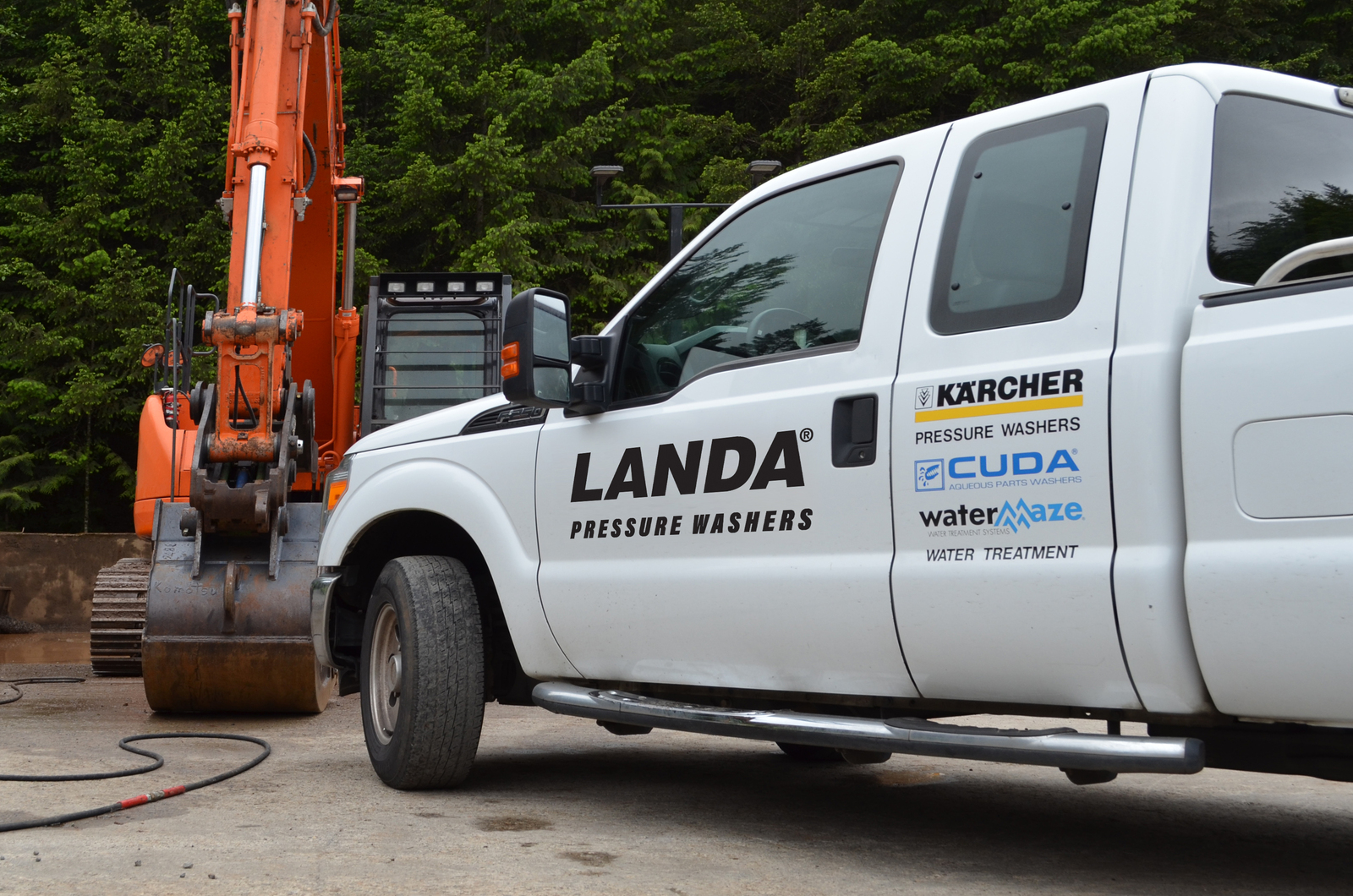 Repair on Location or at Your Local Dealer
When you need service, you can either bring your pressure washer to us or we'll come to you. We understand how important your equipment is to your operation, which is why our service trucks are stocked with replacement parts, allowing techs to correct most issues on the first visit.
Authorized Warranty Center
As your local Landa dealer, we are your authorized warranty center. We carry genuine Landa replacement parts and accessories. Landa pressure washers carry the best warranty in the industry with a 7-year limited warranty on the high-pressure pump and 5-year warranty on the heating coil, which are not prorated. Other components are one year parts and labor, excluding wear items.
How long your pressure washer lasts is up to you. Your local Landa dealer is here to help.
Enter your information below and your nearest Landa dealer will help get your equipment up and running.
Find Your Local Landa Dealer
With locations throughout North America, Landa dealers offer new pressure washers, accessories and detergent, and they can service your existing equipment. Click below to contact your nearest Landa dealer.
Find a Dealer